Old School Italian Restaurant
with Brick Oven Pizza
At Angelo's, we believe in a few, simple truths in preparing food four our guests…Keep it simple, fresh and prepare it expertly!
To this end, we start with only the finest and freshest ingredients, then by cooking simply, we bring out the full flavor of the food for our guests to enjoy.
This is the essence of preparing Italian food, especially in the Roman style. Simplicity is the key to the cuisine of the Eternal City.
We hope you enjoy your food as much as we enjoy preparing it for you.
Angelo's will soon be your favorite Italian go-to-spot. The atmosphere is perfect and inviting…

– Joe Urban.
Great good and service!! I was at the funeral luncheon today.
Sarah Fabrizio
02/12/2023
I'm not sure how it's taken this long for me to write a review. I've been going to Angelo's for 2 years now since I've moved to Horsham and have never had a bad meal or bad service. The waitstaff are wonderful and the food is always right on point. I even went as far as asking for my bridal shower to be hosted there in April and my guests STILL talk about the food! This is a great spot in the area for some good Italian comfort food, you won't regret it!
Great cocktails at the bar and food is delicious.
Great! Service. Good food and spirits.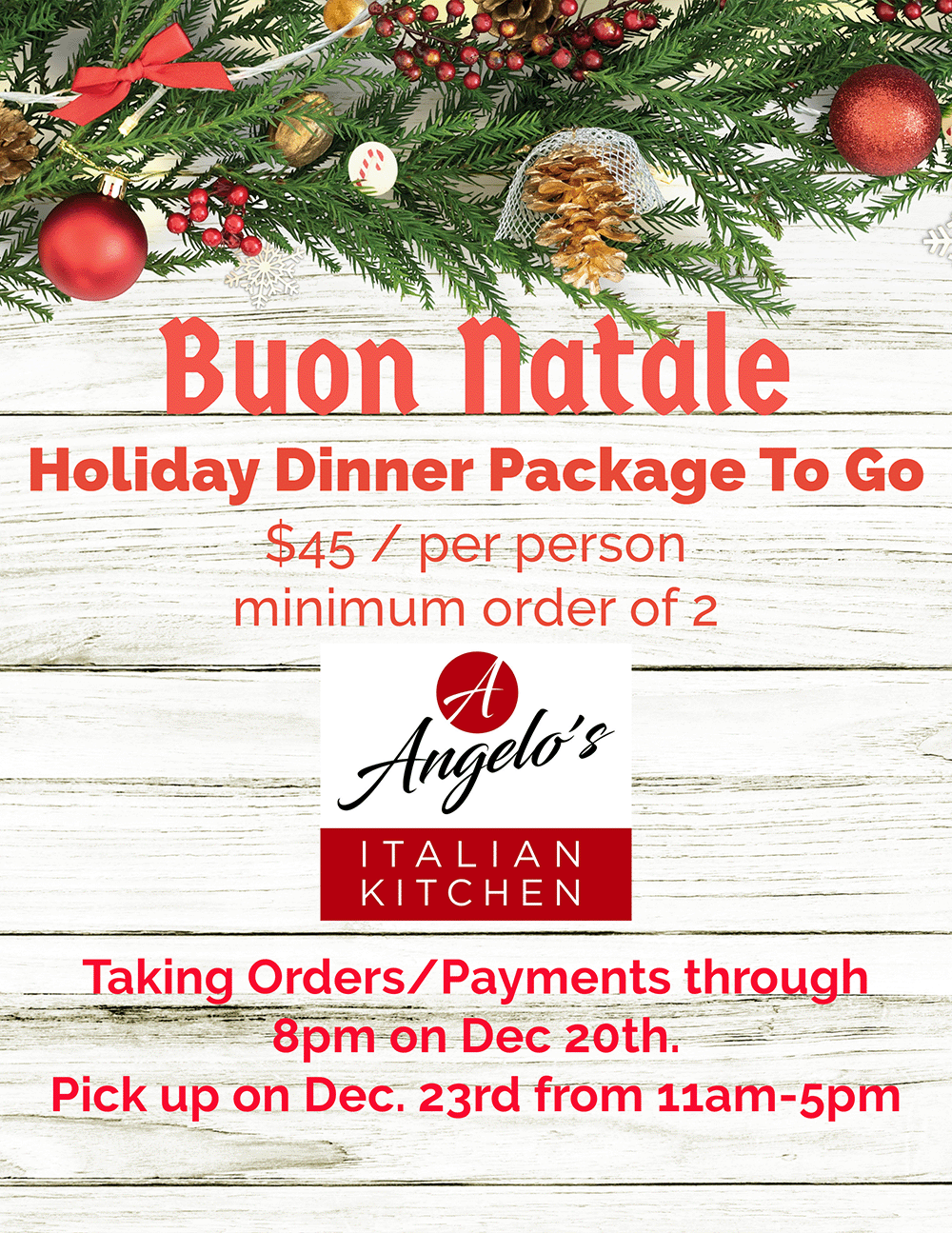 Holiday Dinner To Go
Order your Holiday Dinner Package to go, by Dec. 20th – pick up on December 23rd. > More Info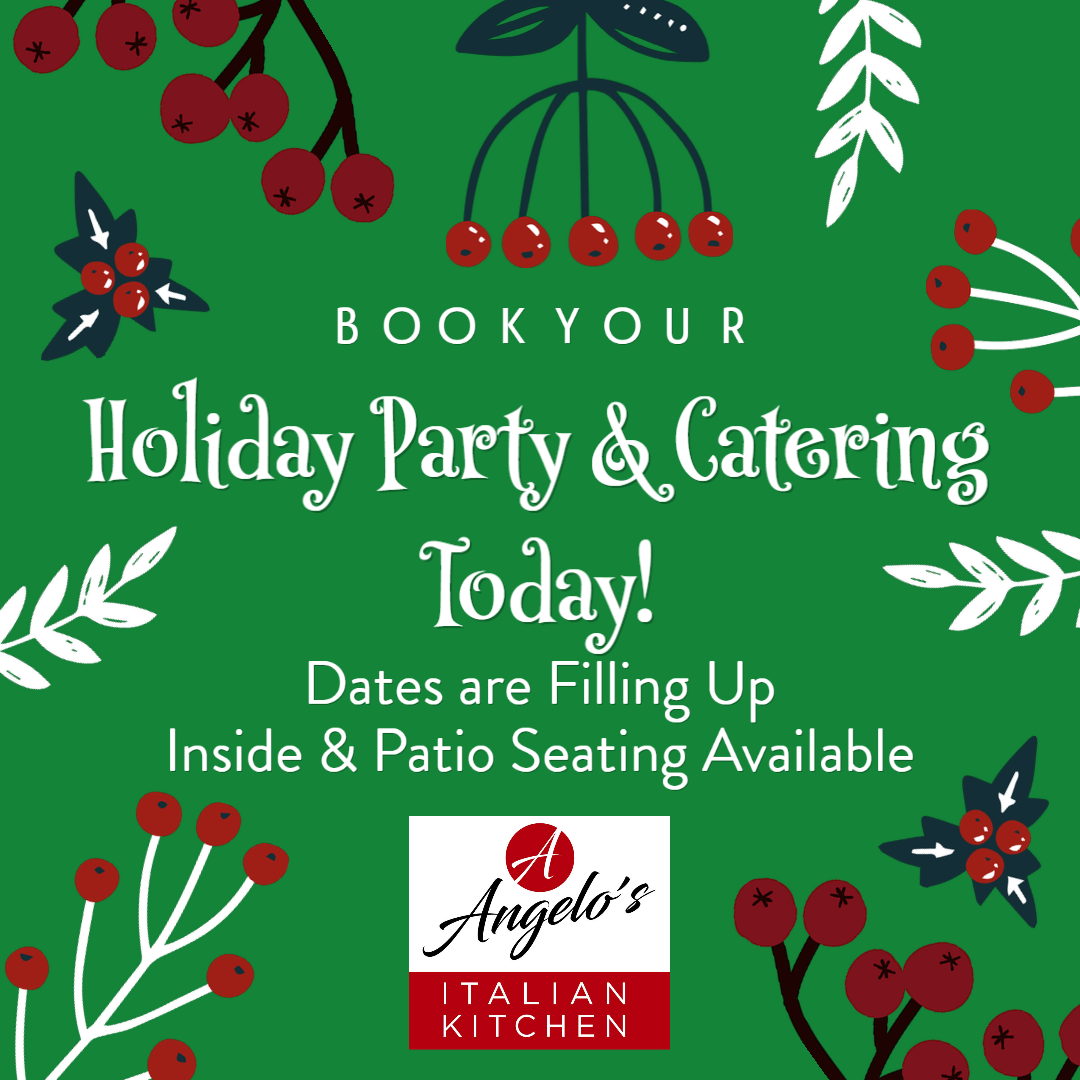 Holiday Parties-Catering
Contact us to book your holiday party or catering! Dates are filling up for our inside and patio seating.
Gift Card Special
Now through December 23rd – purchase a $100 gift card (cash only) and receive a free $10 gift card.
Yes – We Are Hiring
Yes, we are hiring! Yes, we're hiring! All positions. Looking for individuals with a great attitude! Please contact us!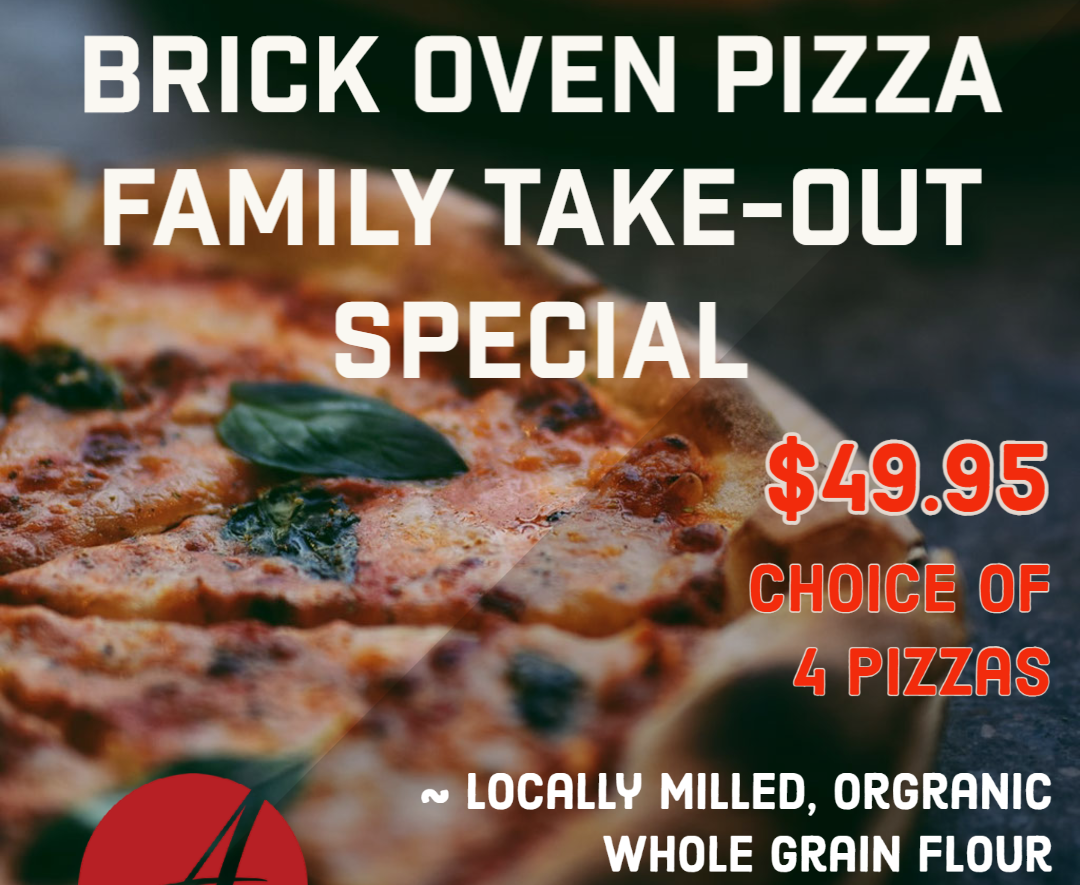 Brick Oven Pizza Family Deal
$49.95 Brick Oven Pizza Family Take-Out Deal – your choice of any 4 pizzas.
Family Pack Meal
Don't worry about making dinner tonight – we got your back! Pick-up your family package today!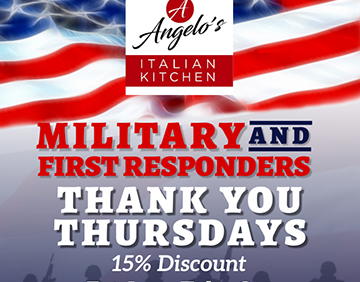 Thank You Thursdays
15% off (Eat-in or Take-Out) for all first responders, doctors, nurses, active military – every Thursday!
Grandma's Sunday Dinner
Every Sunday (after Labor Day) – Grandma's Sunday Dinner Take Home Meal! " Dalla Nonna "
Hours
Sunday: 11:30AM-9PM
(closed Sundays in July – Labor Day)
Monday: Closed
Tues-Thurs: 11:30AM-9PM
Fri-Sat 11:30AM-10PM
Happy Hour:
Tues-Fri 4PM-6PM / Sat-Sun 2PM-4PM
Closed Major Holidays